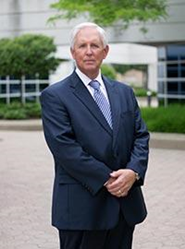 It's definitely a challenge, but I think I bring a lot of experience to it, having been an attorney for 36 years, which helps me continue serving my clients. - Attorney Sowa
GENEVA, Ill. (PRWEB) April 11, 2019
After multiple successful partnerships over the years and extensive experience in Kane County and DuPage County, Attorney Glenn M. Sowa has announced the formation of a new solo legal practice – the Law Office of Glenn M. Sowa, LLC.
"It's definitely a challenge, but I think I bring a lot of experience to it, having been an attorney for 36 years, which helps me continue serving my clients," said Sowa, who maintains a 10.0 Superb Avvo Rating for both criminal defense and DUI.
Sowa began his legal career after he served as a special agent with the Illinois Bureau of Investigation and as the assistant state's attorney for DuPage County. Those roles have aided Sowa as a criminal defense attorney for more than three decades.
"It has helped immensely because it allows me to evaluate a case from both sides," Sowa said. "I can look at a police report based on my experience and tell whether there is something amiss. It also carries a lot of weight in the courtroom."
Sowa received his Juris Doctor from the Northern Illinois University College of Law in 1983. His career has included everything from DUI to armed robbery and murder defense, and he has earned acquittals in many high-profile cases. The United Auto Workers Union also chose Sowa to represent its Local 145 members.
"The years of experience I have are invaluable, and you don't get that with all the other attorneys out there," Sowa said. "I tell clients hiring an attorney is like hiring a doctor – you have to feel comfortable with who will represent you through this procedure, and who will advocate for you to the best of their ability. I think I fulfill those roles in an excellent capacity."
Along with choosing the right attorney, Sowa said doing so in a timely manner is critical for any client.
"Time is of the essence," he said. "Anytime an investigative agency wants to talk to you, or you are charged, that is the immediate moment you need to talk to an attorney. The process begins quickly, and you want someone who will be there fighting for you right away."
About Attorney Glenn M. Sowa
Glenn M. Sowa represents clients in cases involving juvenile crimes, traffic violations, DUI, theft, drug charges, weapons violations, violent offenses, sex crimes, and white-collar crimes. He is an expungement lawyer for clients who wish to have a criminal offense removed from their record, and is skilled in criminal appeals and representation at Secretary of State hearings. He is a member of the DuPage County, Kane County, and Illinois bar associations.
To learn more about the Law Office of Glenn M. Sowa, LLC, visit https://www.dui-criminal-lawyers.com. If you face criminal charges, call Sowa at 630-232-1780 for a free consultation today.
Share article on social media or email: